Blog
Gold Coast Property Investment Seminar | Only $29! | 29 Jul 2015
Introduction to property investment: an informative seminar by local accounting, finance and legal professionals.
Hosted by Trak Accountants
We have been talking about a seminar series for some time now, so we're really pleased to be kicking it off with this seminar.  
One of the most exciting things about this seminar is that we've been able to secure a top bunch of LOCAL BUSINESS people to present.
As well as a Q&A session at the end of presentations, guests will be invited to stay for drinks and mingle with speakers.
Mark and his colleagues will be talking about fundamental concepts to shed light on the investment property world, and demystify some of the concepts you may have heard being thrown around. 
This is a seminar targeted at those who:
haven't entered the investment property market yet who would like to understand the subject better before jumping in, and

for those who've entered the market, but want some basic knowledge on the subject.  
 If either of those sound like you, make sure you book yourself a seat!
We look forward to seeing you there!
Wednesday 29th July, 6-8pm, $29 pp (Invite a friend for FREE)
Registration with refreshments and hot and cold hors d'oeurves from 5.30pm
Drinks and informal networking from 8pm. 
 Seminar Speakers and topics
Mark Hamawi, Trak Accountants
Essential investment property concepts and tax ramifications explained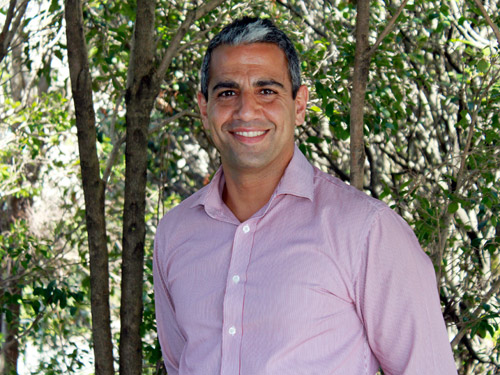 Managing Director and Certified Practicing Accountant (CPA) at Trak Accountants, Varsity Lakes on the Gold Coast, Australia.
At Trak Accountants we specialise in tax and accounting services for small businesses.  We are a family business and share our family values with our clients.
As well as having over 20 years' international experience as a commercial and public practice accountant in various industries, Mark has also been lucky enough to have gained experience building businesses in the finance, imports, food and beverage and leisure industries.
Having the business acumen and the accounting experience enables him to provide real advice to clients, not just from a tax or numbers perspective, but as in-depth advice that relates to each commercial situation.
Mark will highlight the tax and accounting concepts related to investment property, including:
Pros and cons of investment property

Negative gearing

Primary place of residence

Record keeping the income and expenses of the property

Capital gains tax
At Trak, we offer a free review for business and individuals.  There is no obligation and it is an opportunity to get some free advice and chat to Mark in person.  Give Mark a call or chat to him after the seminar.
Adrian Nathaniel, Argonaut Financial
How you can use your Self Managed Super Funds to invest in property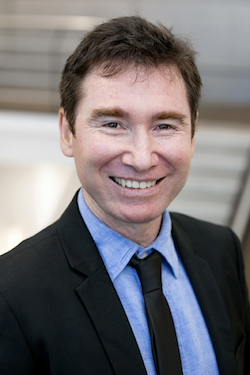 A Self-Managed Super Fund (SMSF) is an extraordinary and unique wealth creation vehicle. Using a SMSF to purchase property has become a popular strategy for many Australians.  One of the main reasons for this is due to the tax advantages found within Super.
There are, however, many things to consider in the set-up and operation of a SMSF.  The ATO has given out some severe penalties for non-compliant SMSF's.  Although the name SMSF implies that you can do it yourself, it is often best to use an expert, like Adrian Nathaniel, to avoid costly mistakes.
Adrian Nathaniel is a SMSF specialist from Argonaut Financial and will be sharing the benefits and key considerations in using a SMSF to purchase property.
Holly Gilholme, Attwood Marshall Lawyers
Tips to navigate conveyancing, as well as legal issues to be aware of.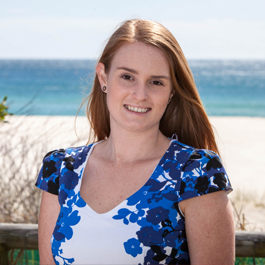 According to a number of national surveys, the three most stressful issues we can face in our lives are death, divorce and moving house.  It just so happens that these are main areas of practice at Attwood Marshall Lawyers.  Being aware of and understanding what you are going through during this stressful time is just as important to us as delivering practical and efficient solutions for your personal situation.
Holly joined the Attwood Marshall team in November 2005.  Throughout her 9 years she has built up experience and knowledge in both the Property and Commercial and Commercial Litigation Teams.  Holly has found her passion in client services and is working as the Property and Commercial Litigation Department Manager. 
At this seminar Holly will be covering a range of things from a general introduction to conveyancing, conditions to implement, the importance of pre-advice, tenancy, agreements to have in place and the legal red flags when purchasing property for investment.
Craig Finnie, Sunstar Financial Services
Major pros and cons of property investment financing options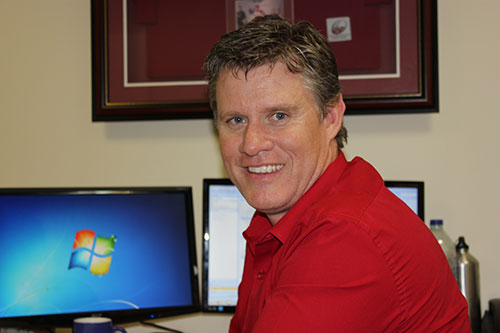 Craig Finnie has been involved in financial services for over 20 years. He's held management positions with Westpac Bank, Suncorp Bank and NAB, and also held the position of Queensland State Manager with Resi Mortgage Corporation for 5 years.  Craig has been principle of Sunstar Financial Services for 8 years.
Sunstar Financial is a finance brokerage offering broad credit assistance such as unsecured personal loans, car loans, residential owner occupied and investment loans SMSF loans, Equipment Finance and Commercial loans.
Craig is an Accredited Finance Broker who holds the qualifications of Diploma in Finance and Mortgage Broking Management, Certificate IV in Financial Services, Certificate IV in Credit Management. Craig is also a member of the Finance Brokers Association of Australia
Craig will be discussing loan options such as interest only vs principal and interest, different types of mortgages, interest rates and offset accounts.  
Dave Ryan, BPI Building and Pest Inspections
How pest and building inspections and quantity surveys can save you money.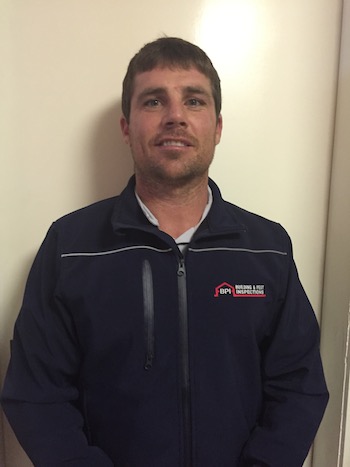 Our mission at BPI is to perform high quality pre-purchase, pre-sale building reports and timber pest inspections.  These reports assist you, the purchaser, in making the correct decision when purchasing your property.  We offer easy building solutions for the issues detected, giving you the client bargaining power.
We also offer pool, asbestos / mould audits and tax depreciation schedules that can all be done at the same time as the building and pest inspection (B&P).  All B&P reports will be delivered by email within 24 hours or can be express posted.
BPI Gold Coast South (Building and Pest Inspections) has been in operation on the Gold Coast for 5 years and has been providing quality reports for buyers and sellers who want to know the condition of their biggest asset, their home.  With more than 18 years in the building industry you can be assured that the correct advice and consulting information will be given in each and every inspection.
BPI Gold Coast South is a proud local business backed by BPI Australia, which has become the fastest growing building and pest inspection company in Australia
Dave will open your eyes to some of the property investment horror stories and how you can avoid them by following some simple procedures before signing contracts.   He will also outline the benefits of getting quantity surveying carried out on your investment property, to provide maximum tax deductions.
For enquiries please contact our office via social media (links at bottom of website), phone 07 5512 6106 or email info@trakaccountants.com.au.
Feel free to contact us for a complimentary consultation. Let us get you on TRAK to success